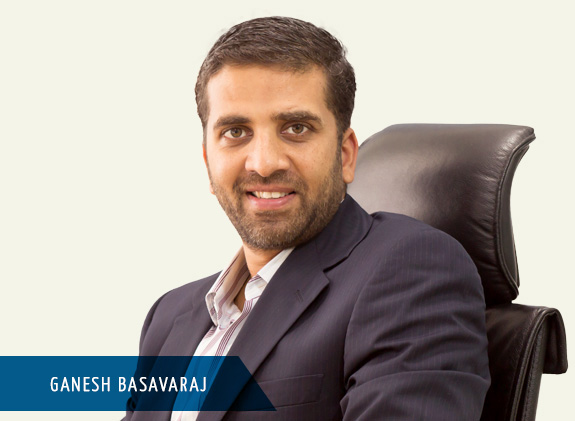 GANESH BASAVARAJ
EXECUTIVE DIRECTOR
He comes with over fifteen years of experience in marketing, real estate and hospitality. Apart from being a key member of a hospitality chain setting up luxury resorts, Ganesh jointly owns a premium service apartment 'Maple Suites'. With his experience in marketing high capital B2B products, project management, hospitality and real-estate, he is expanding the boundaries for Sunland while maintaining high quality standards. He heads the sales and legal departments at Sunland Ventures, transforming it to become one of the most trusted developers in Karnataka.
PREM RAHEJA
DIRECTOR, FINANCE & MARKETING
He comes with over 16 years of experience in FMCG, Real Estate, Investment & Pvt Banking and Business Consulting. Has played an integral part with organization like Zurich International Life (Dubai), Tiffanys(Dubai), ASK wealth Advisors & AXIS Bank in the past. With a deep understanding of Manufacturing, Retail, Import, Development & Sales on a global platform he is all set to pave higher growth paths for Sunland. As he drives the Finance & Marketing now at Sunland Ventures Pvt Ltd setting in motion for it to become one of the finest developers in Karnataka.
JAIDEEP
VP
He brings over a decade of experience in handling Sales and Marketing for oversea clients. He has been a core member at Saaya Property Development. Having had a long association with Sunland since its inception, he heads the Sales and Customer Relationship division.
DINAKAR S 
VP BUSINESS DEVELOPMENT
He brings over 2 decades of experience in real-estate, handling HNI's and corporate clients as a consultant and advisor for their investments. Having a vast expertise in launching real-estate projects he leads the Business Development for Sunland.
VIKAS REDDY
VP PROJECTS
He brings over 15 years of experience in land development with expertise in Construction,Quality,& Finishing. He has been associated with Sunland since its inception and currently heads Projects & Procurement for Sunland.